Barzani reports on the conflicting news about the postponement of the referendum in Kurdistan
Barzani reports on the conflicting news about the postponement of the referendum in Kurdistan
Saturday, September 23, 2017 at 18:43 pm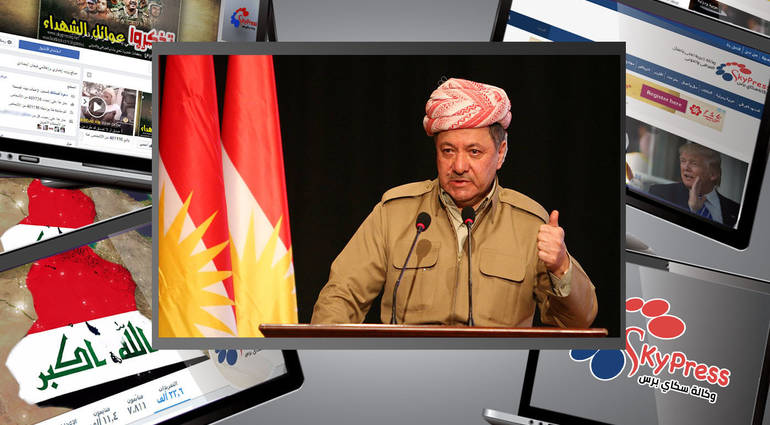 Baghdad / Sky Press
The head of the Kurdistan region, "Massoud Barzani," on Saturday, there is no postponement, and the referendum will be on schedule next Monday, which falls on the twenty-fifth of September.
"The decision to hold the referendum was issued by the people, which is not a decision related to any party or person," Barzani told Kurdish media. "The date of the referendum was set and will be held on time."
The deputy president of the Kurdistan region, "Paval Talabani," the son of "Jalal Talabani," that the Kurdish parties agreed to postpone the referendum, while the party led by the president of the region denied.
It is worth mentioning that the Prime Minister of the Kurdistan region of Iraq announced on Saturday to postpone the press conference, which was supposed to be held by the President of the region Saturday morning in Erbil to announce its final position of the referendum process.
skypressiq.net