Barzani reveals his only condition to postpone the referendum!
Barzani reveals his only condition to postpone the referendum!
Tuesday, September 19, 2017 at 13:33 pm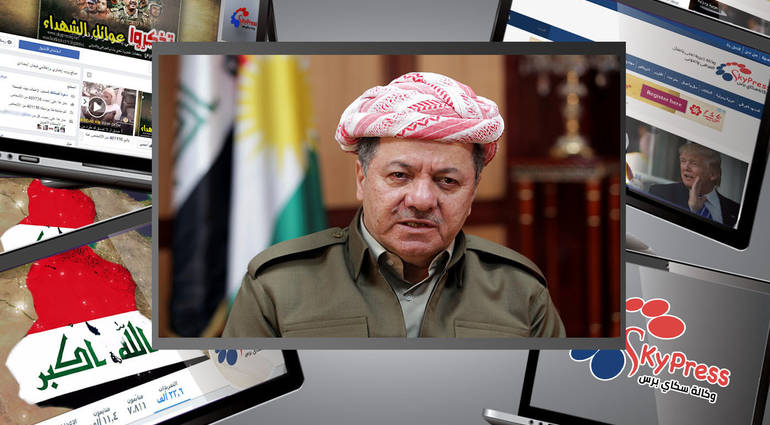 Baghdad / Sky Press
"The president of the Kurdistan region of Iraq," Massoud Barzani, "the only condition for the issuance of a final decision on the referendum to be held at the end of September, saying that the alternatives offered so far do not provide guarantees for dialogue with Baghdad for independence.
A statement on the presidency of the Kurdistan region, received by "Sky Press", on the sidelines of the meeting, which brought the President of the region with the British Defense Minister, "Michael Fallon," that "there was no choice but independence," adding that "calls to postpone the referendum for dialogue with Baghdad Only without knowing its content and the nature of international guarantees do not postpone the referendum. "
Barzani, "the approval of the Iraqi government for dialogue aimed at the independence of Kurdistan under a certain time frame and the existence of international guarantees then will meet the Kurdish political leadership and will decide its final decision,
British Defense Secretary Michael Fallon arrived at Erbil airport from Baghdad to discuss several files with provincial officials, most notably the independence referendum in the Kurdistan region.
skypressiq.net