Kirkuk draws a powerful blow to Barzani
Kirkuk draws a powerful blow to Barzani
Sunday 27 August 2017 at 10:21 am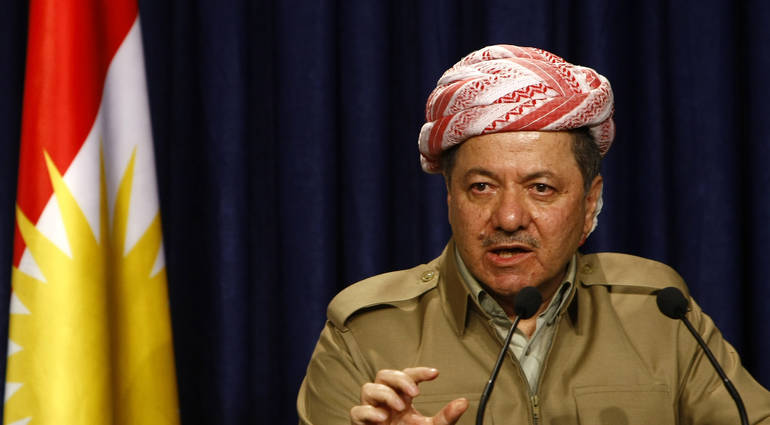 Baghdad / Sky Press:
Kirkuk Governor Necmettin Kareem failed to gain the necessary support in the provincial council to vote on a decision to include the province in a referendum on the secession of Kurdistan scheduled for next September.
"The governor of Kirkuk and during his movements after submitting his request for a referendum in the province with Kurdistan, failed to obtain the necessary support to vote on the wording of the resolution," said the deputy for the Turkmen component, Niyazi, Myanmar, in a statement received by Sky Press. "There are 19 members of The provincial council in favor of his decision out of 41 members and this does not give him enough quorum to pass the resolution because he needed 22 votes. "
He added that "this failed step of the governor make us in front of a greater responsibility to withdraw his powers and powers of the provincial council in self-determination of the province, which we strive to draft provincial elections law," stressing that "in the event of a vote on the resolution is unconstitutional or legal universe Kirkuk Council does not work according to the provincial law No. 21 of 2008.
skypressiq.net