After Hakim .. Abadi split from the Dawa Party in a new alliance far from Maliki
After Hakim .. Abadi split from the Dawa Party in a new alliance far from Maliki
Wednesday 26 July 2017 at 11:23 am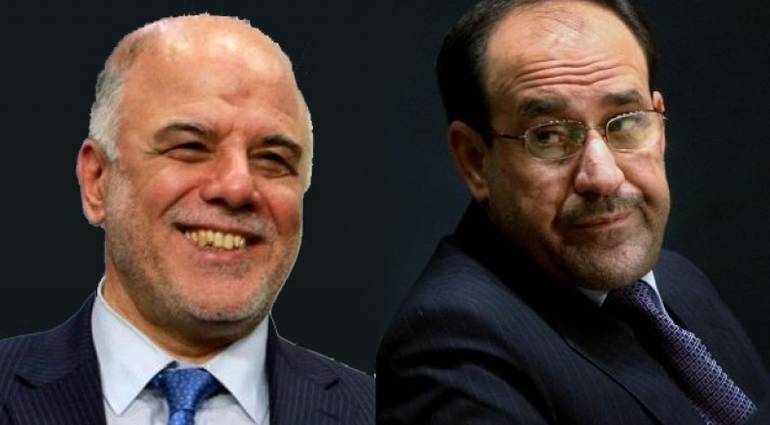 Baghdad / Sky Press: m
The political controversy and the rift in relations, the wings of the ruling coalition blocs in Iraq, to ​​close all doors to any attempt to gather under the umbrella of one alliance to contest the next election. After the announcement of the head of the coalition, Ammar al-Hakim, the formation of a new party to contest the elections, Abadi (part of the alliance), also pave the way for a new party, which means that the disintegration of the National Alliance ended irreversibly, amid the continuing disagreement leadership among its leaders.
"The political division not only hit the National Alliance blocs, but even the Islamic Dawa Party, led by Nuri al-Maliki, and belongs to him also Abadi," noting that "the dispute within the party and within the National Alliance is not New, but the new is the recent moves that revealed their end, and the announcement of new formations to contest the next election. "
The official explained that "Abadi form a political trend under the name of (the stream of liberation and construction), and has been officially registered in the Electoral Commission," noting that "Abbadi is now to be a major political coalition, it could be a substitute for a coalition of the rule of law, or The current ruling National Alliance. "
He pointed out that "Abadi continues his meetings with political leaders, especially from within the National Alliance, some of them close to Maliki, has included a number of them to the new stream, and seeks to attract large political leaders from outside the National Alliance, and new faces, Governorates ".
"There are no points of convergence between Abadi and the head of the stream of wisdom, Ammar al-Hakim, because of the conflict leadership, as there is no rapprochement between Abadi and Maliki, and this is recognized, while continuing dialogues between Abadi and the Sadrists, and there is great political convergence between them, Ends with consensus and a future political alliance. "
For her part, confirmed the MP for a coalition of state law, Nahla al-Hababi, that "Abadi intends to form a new coalition to contest the next election," indicating that "the new coalition will not be in isolation from the Dawa Party."
"Habadi said that" the new coalition of Abadi includes young political figures from outside the Dawa Party, "asserting that" Abadi did not withdraw from the coalition of state law and the Dawa Party. "
The crisis of power struggle between the components of the ruling National Alliance in Iraq ended yesterday, after the head of the coalition, Ammar al-Hakim, the formation of a new party includes senior leaders of the National Alliance, while thanking Iran for its continued support.
skypressiq.net