International Alliance: next week, there will be no Daesh in Mosul
International Alliance: next week, there will be no Daesh in Mosul
Friday July 7, 2017 at 9:53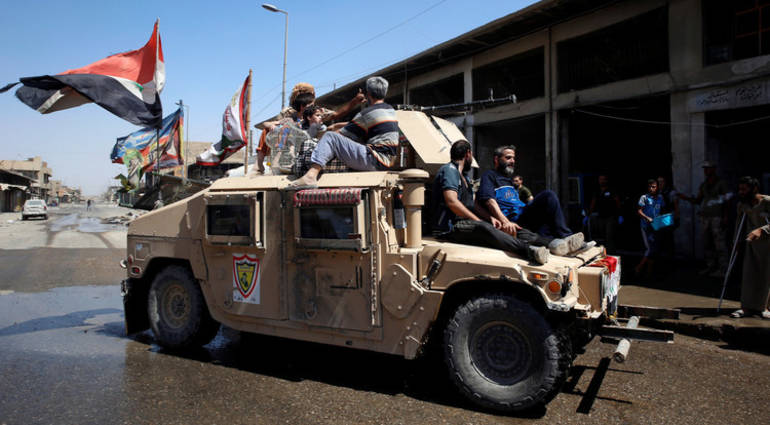 BAGHDAD / Sky Press: a
Announced the international coalition led by the United States, that "the organization Daesh on the verge of defeat from the former stronghold in Mosul, adding that defeating militants completely from the city will be by next week.
The general said, Dave Anderson, who oversees the training of Iraqi forces during contact with reporters via video from Baghdad, on July 6, 2017 that "these forces pushed Daesh into a small pocket of last resort in the old city of Mosul at the Tigris River," as quoted by France Press agency.
He added that he "can see the Iraqi forces when the Tigris River from the west, and they face an enemy in its final stages."
In response to a question about the number of elements Daesh remaining in Mosul General replied that he did not know, but he said there was "no doubt" that he has one of them will not be present next week.
Anderson added that the coalition began to deliver aid to the Iraqi police to be able to intensify its presence in Mosul and spread in the city after Astaadatha.
He added that such assistance includes all possible police unit that you need to uniforms, communications equipment, weapons and equipment set up inspection and cars quartet points.
Iraqi forces continue to crack down on militants Daesh and Qaibdthm heavy casualties in the city of Mosul (the largest organization in the strongholds of Iraq) and the forthcoming declaration of the full restoration of the city during the next week.
skypressiq.net