Dar al-Fatwa confirms the killing of al-Baghdadi
Dar al-Fatwa confirms the killing of al-Baghdadi
Wednesday July 5, 2017 at 15:22 pm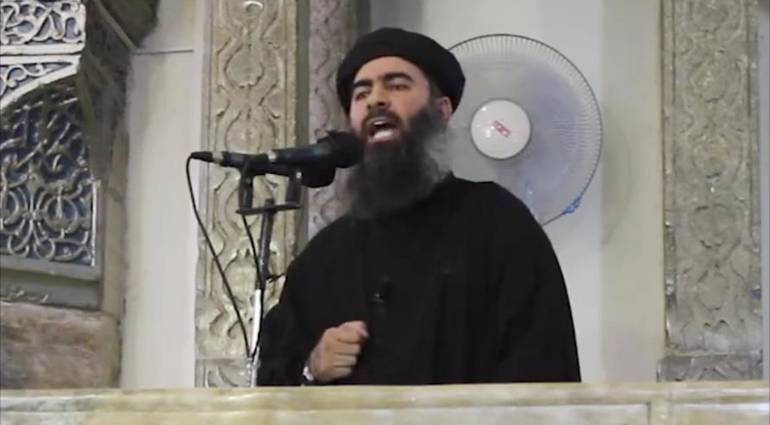 BAGHDAD / Sky Press: a
Fatawa Takfiri Observatory of Dar al-Fatwa said in a statement that "the health indicators and directories" on the killing of the leader of the Abu Bakr al-Baghdadi Daesh.
The observatory said that the organization "Abu Qutaiba" a close associate of al-Baghdadi was killed in Tal Afar, west of Mosul area after he hinted in his Friday sermon to the death of the leader of the organization.
The Observatory believes that this evidence of the validity of the news received about the killing of al-Baghdadi.
The organization published a brief statement around Tal Afar, saying that anyone who talks about the death of al-Baghdadi Segild 50 lashes, according to the statement of the observatory.
Baghdadi's death opens a door for splits and differences within the organization, especially in remote areas of Syria and Iraq, according to the statement itself.
Organization Daesh repeated defeats suffered in both Mosul in Iraq and tenderness in Syria recently.
skypressiq.net