Federal Police declares its control over the majority of the old city of Mosul
Federal Police declares its control over the majority of the old city of Mosul
Sunday June 25, 2017 at 15:24 pm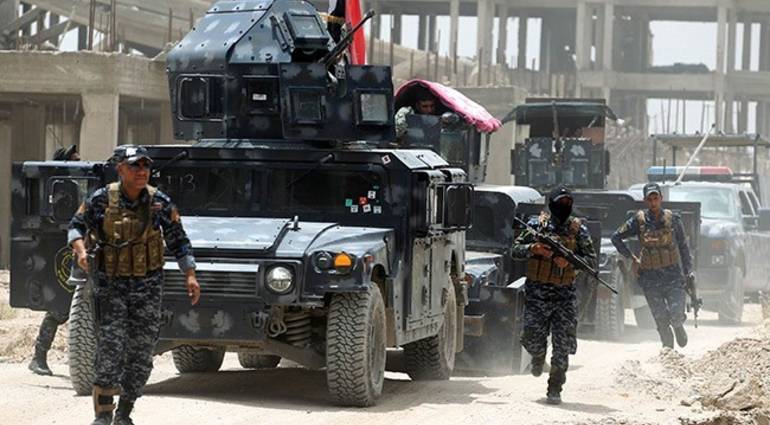 BAGHDAD / Sky Press:
Security forces announced on Sunday its control over the majority of the old city area on the right side of the connector, confirming the continuation of the battle against al Daesh in all axes.
He said the federal police chief, Raed Shakir Jawdat team, in a statement received "Sky Press," said his forces seized control of two-thirds of the remaining area of ​​the square in the old city and that the conduct of the battle may resolve the Iraqi forces in all axes.
Jawdat added that the units of the Federal Police approached a lot of "Aserjkhanh" the last stronghold of Daesh, stressing that the "Declaration of the final victory is a matter of time, after the loss of the organization Daesh eighty percent of its defense capabilities, currently relies on stealth and evasive in densely populated areas."
He also noted the federal police chief that the special units of the Federal Police entered Farouk Street, the old city center and published Guenastha on the edges of the vital street, noting that "800 is just what separates Qtatna from the entire axis space editing and the declaration of the final victory."
The federal police announced on Saturday that it "has made progress in the depth of the ancient city, which is pursuing elements Daesh attribution of Joy, where successive air strikes by the military aviation and aircraft march on their strongholds were Tkebedhm many losses in human beings, arms and equipment", as part of an ongoing campaign since nine months to restore the city.
skypressiq.net