Security forces exonerate the international coalition of the massacre of Mosul
Security forces exonerate the international coalition of the massacre of Mosul
Saturday April 1, 2017 at 14:16 pm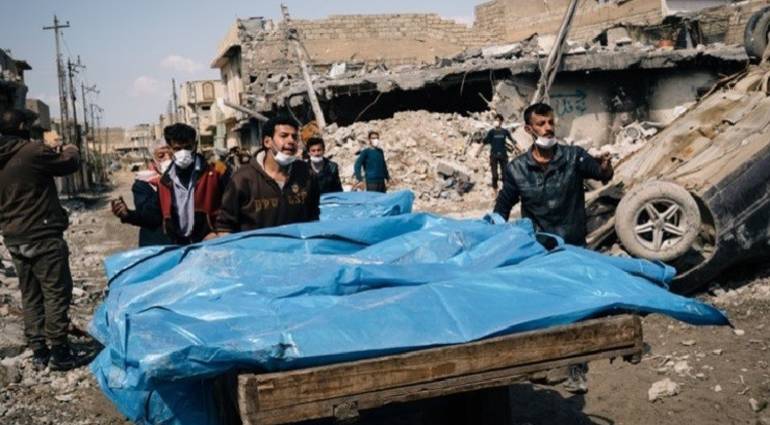 BAGHDAD / Sky Press:
He announced the official Acharthalathadah, that the killing of dozens of civilians Mosul recently was not because of the bombing of coalition aircraft but resulted from the explosion of a truck bomb.
Shaker Alwan said in an interview I followed "Sky Press," "strikes against the civilian population have not been implemented, what actually happened is the explosion of a truck loaded with explosives near the place targeted by the raid, which led to this number of victims."
The international coalition against "Daesh" has already acknowledged that, in the face of last week, an air strike to a residential area in the "new neighborhood of Mosul," the city of Mosul, where many sources spoke killed hundreds of people in that raid.
However, the Iraqi army said later that he had not yet whether the massacre in the old Mosul area is clear, as a result of the bombing of the international coalition aircraft, or to blow up car bombs for "Daesh" and that the investigation is underway.
The military, political and administrative sources in Iraq, in addition to witnesses multiple, reported the occurrence of a mass massacre, which killed more than 260 civilians, mostly children and women, as a result of air strikes carried out on March 17, the international coalition led by the United States on the "New Mosul neighborhood" reality Mosul area in the western part of the old city, which is the center of Nineveh province.
skypressiq.net