Residents of Karada attack Abadi's motorcade with stones amid slogans demanding his departure
Residents of Karada attack Abadi's motorcade with stones amid slogans demanding his departure
Published on: 7-3-2016, 10:08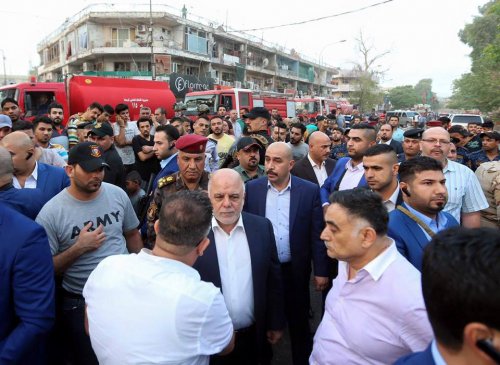 BAGHDAD / Sky Press
He attacked a number of residents of the Karrada district on Sunday, the convoy of Prime Minister Haider al-Abadi stones during his visit to the region, which saw last night a suicide terrorist, killing and wounding a large number of innocent citizens.
The correspondent of "Sky Press", said the number of people of Karrada attacked, Sunday, procession Abadi stones while visiting the blast site last night.
The reporter, said angry residents shouted slogans demanding the departure of al-Abadi, forcing him to leave the terrorist bombing site.
And saw the Karrada district of central Baghdad, earlier in the day Sunday, a suicide bombing, killing and wounding dozens of people, as promised Prime Minister Haider al-Abadi, the "punishment" of the perpetrators of the bombing, saying that "victory" is very close.
skypressiq.net