Hakim awarded 50,000 dinars for each of the participating demonstrations tomorrow
Hakim awarded 50,000 dinars for each of the participating demonstrations tomorrow
Views: 4009 Published on: 07/04/2016, 15:18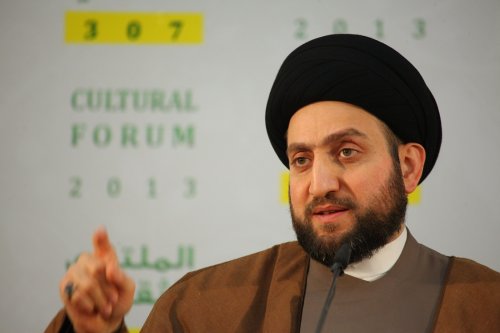 Follow-up / Free event
Reported leaks from activists, Thursday, that the demonstrations called for by the Supreme Council leader Ammar al-Hakim on Friday will be distributed to the amount of 50,000 dinars for each person who participates in it.
The source said that "the Supreme Council leader Ammar al-Hakim will give everyone involved a demonstration on Friday 50,000 Iraqi dinars to ease their burden of transportation and living expenses," also called on the Transport Ministry to participate and assume transfer of demonstrators through the provision of small taxis. "
He noted that the role of women will be effective as well, it has also allocated an amount of 75,000 dinars per feminist element.
The Iraqi Islamic Supreme Council is preparing for a mass gathering of two million in 14 provinces on Friday, cast from which the President of the Council Ammar al-Hakim speech "historic and landmark" on the merits of reform and adjustment and ministerial initiative put forward for "save the political process."
This, and the cadres of the Supreme Council began rallying articulated to the word of the wise, to be delivered on Friday in front of a rally in Baghdad, as will be transported across the giant screens in the 14 Iraqi provinces directly. "
It is said that the Middle East, the newspaper quoted the leader of the Islamic Supreme Council, the Council for formal endorsement by Iran's overall initiative put forward by al-Hakim to resolve the current crisis.
skypressiq.net