MPs warn of touch the central reserve of gold and currencies
MPs warn of touch the central reserve of gold and currencies
08/11/2014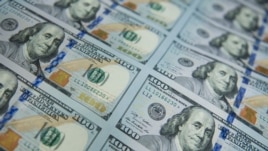 The members of the Finance Committee of the House of Representatives that they warned the Central Bank of the use of hard currency and gold reserves in order to fill some of the country's investment projects, while observers cautioned that the bank reserves cover an important Iraqi dinar.
She said the President of the Parliamentary Finance Committee Magda Tamimi complete refusal to resort to central bank reserves, and said it will soon finance ministers and oil and Planning and the Governor of the Central Bank and officials of Customs and Free Zones to see Iraq's financial strategy, and how to find a way to increase Iraq's non-oil revenues, after the resulting total reliance on Oil concerned to create a financial environment of Iraq.
Tamimi said it would invite everyone to the commitment of the austerity policy and the maintenance of public money, and called on officials to respect this money to launch and customizations to the extent that actually need it.
That ruled out the former deputy head of the Central Bank of the appearance of Mohammed Saleh, said that the recourse to the central bank's reserves of hard currency to cover investment projects, noting that the foreign currency reserves of about $ 76 billion is not a large capacitive so that it covers such projects.
He pointed out that foreign currency reserves in the Central Bank is working to protect the Iraqi dinar is a cover for him.
And Saleh stressed that talk about the clouds of hard currency reserves is premature, explaining that he had contributed in hard currency, which, completed in 2012 the order of $ 76 billion and this figure has not changed to this day, criticizing the successive governments that act did not improve the revenues of oil properly , which recorded large numbers during the past years.
iraqhurr.org